COURSE DESCRIPTION
Step-by-step videos with screenshots, examples, explanations and demonstrations. Carefully created and produced video tutorials. Regularly updated. SEO video tutorials including;
How SEO works
Keywords
Meta-Descriptions
Domain Names and slugs
Heading One
Writing text for SEO
Optimisation writing tools for WordPress and non-WordPress websites
Images and SEO
Links
SEO vs Google Ads
Special Videos for

SEO for online shops
SEO for bricks 'n mortar premises
SEO for work-from-home consultants
COURSE INTRO

Learn SEO in your own time at your own pace. Watch the course intro to find out more.
COST

SEO Videos Only AUD $197+GST
SEO Complete Package AUD $597+GST
Fiona has the (unique in this space) ability to explain complex matters in a simple way, enabling the participant to move forward from where they are at. I now have a way forward with SEO for my website. SEO for beginners is great value and practically focussed. Fiona's skills are very valuable in a space so crammed with "technonerds".
WHO ARE THESE VIDEOS BEST SUITED TO?
On-Page SEO is best for small, local businesses who have a multi-page website and are willing, capable and committed to writing plenty of text on their site. It suits e-commerce websites, sites with several pages describing the services provided and/or businesses who are writing or intending to write blog or news articles. Businesses who have benefited from implenting the strategies outlined in these videos include;
gift shop
exercise and fitness therapist
shoe shop
bodycare and healthcare business
construction supply business
finance broker
education counsellor
marketing consultant
travel consultant
SAMPLE LESSON
If you like the pace and style of this sample lesson, you'll love our course!
Beginning the process of learning about all this stuff that I'm not particularly interested in! Thank you for your video; you did a great job summarising what would have been a LOT of reading. I found you interesting to listen to and appreciate your presentation. Very helpful. Thank you.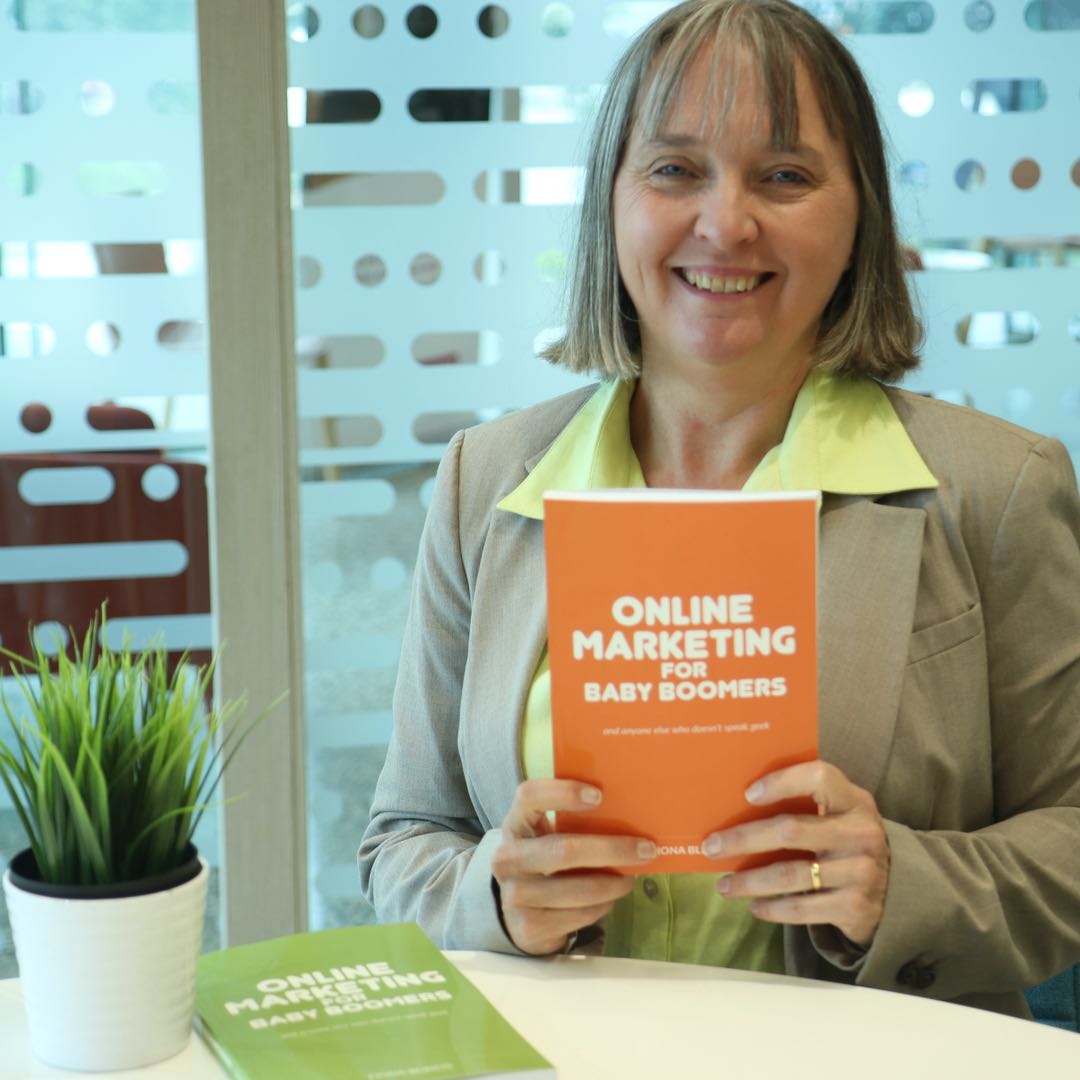 Fiona is the Digital Marketing advisor with several local government councils in South Australia. In this role she hears from, and speaks with many sole traders and small business owners. She understands what challenges them in their day to day online marketing.
She is the author of "Online Marketing for Baby Boomers; and anyone else who doesn't speak geek".
A passionate supporter of the #ShopLocal movement, Fiona loves keeping customers loyal and finding new ones through a savvy online presence.
SEO Videos Only
Practical and Easy to Follow
Access to step-by-step training videos

100% online

Page Optimised on Website

Keyword Research and Report

One Hour one-on-one Support
SEO Complete Package
Value $894
Access to step-by-step training videos

Mix of zoom, phone, email and videos

Page Optimised on Website

Keyword Research and Report

 One hour one-on-one Support
Prices are given in Australian Dollars. Plus 10% GST. Please contact us if you would like to purchase a course and you are not an Australian business. We can invoice you separately without the GST.